CAREER PLANNING
5 Ways To Find Funding For Your Career Change | at Any Age
A quarter of Americans are actively planning to leap into an alternative career path in 2023. You are not alone.
The first roadblock will be to market yourself in a new field with no proven track record. You'll hit another roadblock (funding) if you decide to beef up your skills with an MBA or other professional training.
How do you pay your bills and have a life while your resources are tied up in a career pivot?
Changing careers is like taking an exit off a highway. You have to slow down and navigate across lanes to your exit.  
Today, we'll break down: 
The important questions to ask when changing your career
The age-specific points to consider in making your career choice and transition
How to fund your dream career
Table of Contents
How to Go About Making a Career Change
5 Ways to Find Funding for Your New Career
Downsizing, Liquidating Assets and Saving
Government Career Change Assistance
Career Change Grants for Entrepreneurs
How to Deal With a Career Change
How to Go About Making a Career Change 
The 3 Cs—competency, challenge, and curiosity—will help you narrow down what's missing in your current job and what you need to do to move forward.
Challenge
How often does your job push you out of your comfort zone?
Feeling challenged is a key ingredient in a fulfilling career:
Can you find new challenges and learning moments within your current job or organization by taking on new projects or changing departments?
Do you need to change organizations or find an entirely new career to achieve the level of challenge you desire?
Curiosity
Challenge and curiosity go hand in hand. It's nearly impossible to feel a genuine interest in something that you could navigate hog-tied and blindfolded.
Are you interested in learning about additional aspects of your current scope of work? 
The more pressing question is, can you unearth interesting facets of your current job? 
If not, you may need to pivot to a new career which often requires additional skills. This brings us to the final C—competency.
Competency
Any career coach worth their salt will tell you to invest in yourself first. Spend time and resources acquiring skills that will set you up for success. Professional development ensures that you don't become stale on the job. 
Building baseline skills for your current or future career prospects will vary across professions:
Getting an MBA or equivalent graduate-level qualification could help you advance your career or be marketable to new employers
Volunteering for projects where you have limited skills can give you valuable work experience  
Taking part in job shadowing to learn by observing a master at work
Before charging into the first training program available, do an audit of your current skills and their relevance:
Job-specific skills are the technical skills that apply to specific fields, such as coding and design.
Transferable skills are the soft and hard skills that apply to any career, such as integrity and customer service.
Your value system and skill set will change over the years. Be cognizant of the evolving career needs you may have during different seasons of your life.
| | |
| --- | --- |
| Age of career change | Age-specific career tips you should know |
| Career Change at 30 | Choose a career path that solves a problem in your communityTarget careers that require your natural strengths and abilitiesLeave the herd behind and discover what suits youDon't settle for the next best option |
| Career Change at 40 | Leverage your past work and transferable skills in your new pathAssess the changes in your career preferences and values Lean into side gigs, consulting, and adult internships as low-cost ways to discover your path  |
| Career Change at 50+ | Be open to working with and for younger peoplePersonal satisfaction and self-actualization are more important than moneyPersevere through the fear of monumental change late in lifeBe realistic in your expectation of the new job market |
The Quantic MBA helped graduate, Jeffrey Chai Zhi Yang to become a more employable and competent candidate. Here's how…
He gained new domain knowledge in diverse areas such as finance, innovation, analytics, organizational strategy, and leadership, which helped him to perform better in his job as a Product Manager.
Our online platform's bite-sized interactive lessons and mobile application enabled him to manage his work-study schedule with minimal compromise on either of these commitments, becoming a more effective learner.
The Quantic student community allowed him to interact with like-minded students across the globe, expand his professional network, and gain global exposure.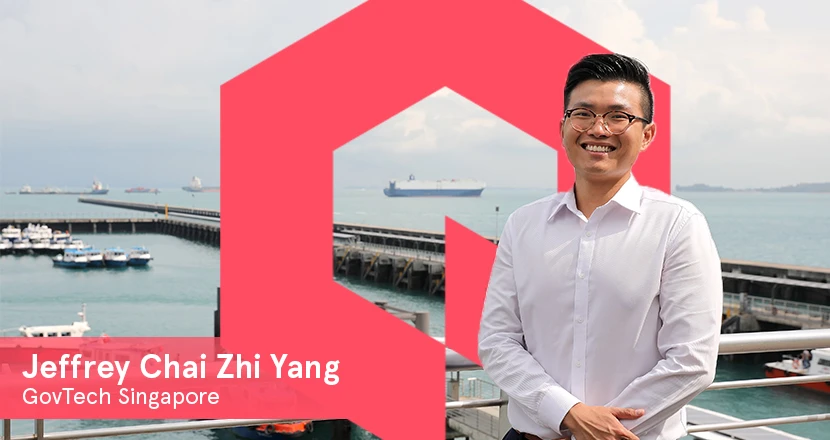 What Career Should I Pursue?
The top reason career changers give for looking to new pastures is work-life balance. Remote working has sharpened our collective awareness of career satisfaction.
Many of us are looking to make an impact and find fulfillment in our careers beyond the monthly paycheck. For those whose kids have flown the coop, money may be no object, but challenge and fulfillment are.
Interrogate the source of your job dissatisfaction as you and your values develop.
Establish your new value system, assess your skills, and look for careers where they apply. 
Here's how your unique skills could match specific careers.
Skills
Careers that match your skills
Leading projects and people
Selling products or ideas
Advertising executiveLawyerReal estate agentStockbroker
Organization
Event plannerFinancial plannerInsurance adjusterLogistics coordinator
Problem Solving
Life CoachSpeech-Language therapistCounselorNurseNutritionist
Math or Science
Systems analystVideo game designerStatisticianConservationistData security officer
Being Creative
WriterProducerMarketing ExecutiveAnimatorDesignerMusic Therapist
Now that you've narrowed down the reasons behind your career change and the direction you want to take, how do you fund it?
How to Find Funding for Your New Career
The biggest fear holding people back from changing to their dream career is money—or the lack of it. 
We typically associate new careers with juggling multiple opportunities, part-time work, and bootstrapping.
You might push through decades of career dissatisfaction just to make sure you can pay your bills and meet your financial obligations.
What if there was a way to fund your dreams?
Downsizing, Liquidating Assets and Saving

Alt: Saving for the future
One of the most accessible ways of funding a new career is to look for the money right where you are. You'll have control over your choices without feeling indebted to anyone. 
Don't quit just yet. Look into in-house training programs and employer reimbursement of training programs.
Downsize your living expenses by moving back home or living cheaper. 
Liquidate assets such as vehicles and homes, opting for cheaper ones.
If you're over 59½, you can withdraw from your 401(k) and other retirement accounts without incurring penalties.
Government Career Change Assistance
While governments don't give grants to individuals, they do provide help through organizations and community-based projects.
The U.S. Department of Education spends billions of dollars on education aid through organizations and community-based programs.
In 2020, they proposed a $1.1 billion spend on the Career and Technical Education (CTE) State Grants program and over $600 million on Adult Education state grants. 
Similar grants and bursaries are also available in the UK. 
The benefits of government-funded career change grants are:
You don't have to pay back the money once you finish studying.
They're also available as living assistance, childcare support, and tax credits.
How do you apply for financial aid from the government?
Research your eligibility for grants in your region. Grants.gov and benefits.gov are the best place to start in the U.S. UK, India, and other countries have equivalent sites detailing scholarships and government assistance. 
Register and apply through relevant organizations. Most governments offer grants through universities, colleges, and other private organizations.
Prepare your grant proposal. Career change grants often require a proposal from the applicant detailing the use of the funds.  
Scholarships for Adults
The future of elite business education is online. Not only is it more affordable, but it also offers students flexibility in learning and funding their master's degree.
Quantic offers a unique hybrid of scholarships and employer funding to help students receive quality higher education, debt-free.
Quantic scholarship programs award full or partial tuition to students who show excellence in a variety of ways. Academic excellence, exceptional leadership skills, entrepreneurial spirit, and a drive for technology are qualities students can leverage in their scholarship applications.
Thanks to the flexibility of the Quantic master's programs, students don't have to take a hiatus from work to complete their education. Hundreds of companies reimburse their employees for Quantic's degree programs. 
A unique feature that employers can benefit from is a volume account. The company pays reduced tuition fees when colleagues sign up together. 
Our built-in career network enables us to offset tuition costs. Prospective employers pay to recruit and we shift those funds towards sponsoring student tuition. It's an innovative way for us to offer financial aid to promising students.
Career Change Grants for Entrepreneurs
Non-profit organizations and socially conscious firms recognize the value of supporting entrepreneurs from marginalized groups. There are a variety of grants targeted at small businesses run by women and other marginalized groups.
If your career pivot turns you to the entrepreneurship bandwagon, consider looking into such grants as:
How do you win a small business grant?
Hire an experienced grant proposal writer who will give your proposal the professional touch.
Write an in-depth business plan that will show specific and prudent ways you plan to use the money.
Emphasize the positive impact that your business will have on your community.
Study your competition so that you understand and can demonstrate what makes your proposal unique.
Grow your network so that you get early bird access to grant opportunities and establish name recognition with potential grant judges.
Crowdfund Your New Career
Some business and career ideas are worth their weight in gold. Your business may be the next unicorn startup that your online community will gladly invest in.
Crowdfunding is a type of alternative finance that enables you to raise capital for business or study from small deposits made by many people. 
Sites such as GoFundMe, Crowdfunder, and Kickstarter are a good jump-off point for crowdfunding your training or startup idea.