ENTREPRENEURSHIP
How to Start a Tech Company | Software Founder Tom Adams Explains
Countless aspiring tech entrepreneurs launch and fail within their first year. 
They fail after overlooking one key step they need to take before spending a single dime or contacting a potential investor.
Before starting a tech company, every entrepreneur needs to establish a mission that solves a business problem. Put another way, a "brilliant" technical idea is worthless if potential customers don't already need it.
We're about to dive into the basics of how to start a tech company and explain what you need to maximize your potential for success. 
In an exclusive interview with Quantic's founder, Tom Adams, you'll learn how Tom built Quantic into a multi-million dollar tech startup. Now, he teaches other tech entrepreneurs to leverage the same recipe for success.
What Is a Tech Startup?
Put simply, a tech startup is a fledgling company that brings technology-based products and services to market. 
In the current technology landscape, a tech startup can be launched very quickly — sometimes in just a matter of a few weeks — if the collaborators and resources are in alignment.
With the advent of the cloud and integration companies, it's more accurate to say that a business is assembled rather than built from scratch. Multiple service providers supply resources, including online computing power, programming teams, project management, and security services. 
In the technology industry, an entrepreneur with the right mission and the ability to seek out the right providers can start a business within days — depending on the complexity of the service or product.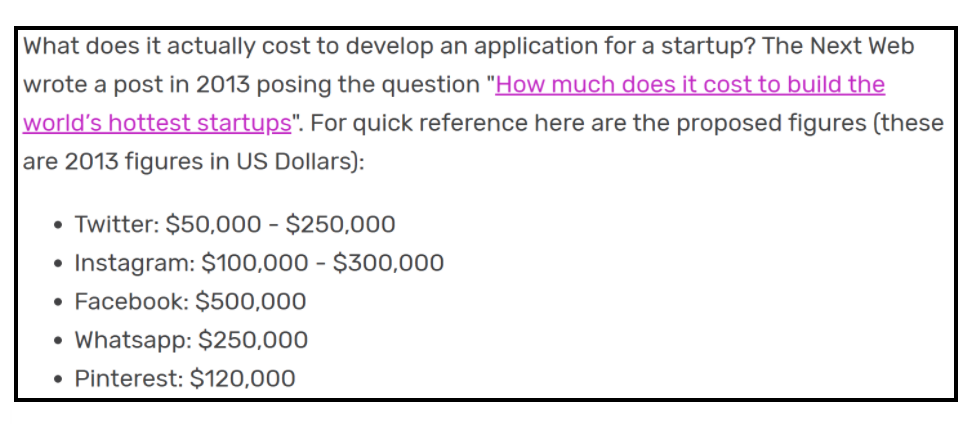 Starting a Technology Business
Starting a tech company is no different than starting any other business. Right?
In short, wrong. 
There are some major differences between starting a tech business and a traditional brick & mortar business.
The traditional business is dependent on location to function, with factors to consider like:
Local foot traffic or commuter traffic for visibility and access
Office space leasing
Availability of qualified staff within close distance
Storage and warehouse needs
The tech business lives in a virtual landscape. Every member of the team, from the founder and CEO to the administrative assistant, can work remotely from anywhere in the world. The Internet is their office; their laptop is their factory.
Ease of access to your company and your means of production makes the logistics of starting a company very fast. But the virtual business arena comes with its own unique challenges, such as:
Reduction in collaboration if teams aren't disciplined about staying connected
Constant security obstacles from hackers, spammers, and other online threats
Business shutdowns when service providers (e.g. AWS, PayPal) have an outage
While tech companies and physical businesses have fundamental differences, they will always share the same business principles of success. You can see those principles at work in the most recent list of Bloomberg 2020 billionaires, the types of businesses they run, and the education they pursued to become successful.
For example, former US presidential candidate and founder of Bloomberg LP, Michael Bloomberg, earned his MBA from Harvard Business School. Phil Knight, the co-founder of Nike, earned an MBA from Stanford University. And Lee Kun-Hee, the chairman of the Samsung Group, earned an MBA from George Washington University.
All billionaires. All leaders of very different types of companies, including tech companies. All basing their business success on consistent principles learned through an MBA.
Quantic's Founder Tom Adams Explains How to Create a Tech Startup
Tom Adams, Chairman/CEO and Co-founder of Quantic, is an E&Y Entrepreneur of the Year National Winner and former Chairman/CEO of Rosetta Stone. Tom holds an MBA from INSEAD, one of the world's largest graduate business schools, and a B.A. in history from Bristol University.
It's fair to say that Tom has spent years acquiring the education, experience, and success to build winning businesses. He's shared his invaluable insight into what it takes to start a winning technology business in the current landscape.
How to Build a Tech Company From the Ground Up
According to Tom Adams, there are three fundamental elements an entrepreneur needs to incorporate into their strategy right from the very start.
Define the mission, and make sure it's "crystal clear."
Define the constraints such as "things you will always do" and "things you will never do."
Iterate quickly to ensure the "design meets reality" and the product is adjusted to fit the customers' needs.
How to Start a Tech Company Without a Tech Background
Much of what goes into a company's success is "product/market fit", which involves matching the product or service to the customers who want to buy it. 
Once the mission and constraints are crystallized as the company's mantra, the goal is to assemble a team with all the collective strengths necessary to execute that mission.
Starting a Software Company With No Programming Experience
But, doesn't a software company need every member of the team to be fluent in programming languages?
On the contrary!
In other words, an entrepreneur need not be a programming expert to make the world's greatest technology solution a reality. But, an entrepreneur does need to know how to assemble a team that brings all the ingredients together, including programming, to make the mission possible.
How to Start a Tech Startup With No Money
There are two primary methods for funding your startup without already having the funds or bootstrapping. Both involve seeking funds from investors who believe in you or obtain "working capital" by accepting advance payment on products/services.
First, you can seek investment from individuals or groups, such as angel investors. The key is to "find people who believe in you." 
This is where having a crystal clear mission comes into play. When an entrepreneur has a mission they believe in, investors will believe in the entrepreneur. 
Belief begets belief. 
The second avenue is obtaining "working capital": 
Early access, early bird pricing, and limited-time benefits are all methods that could be used to entice customers to buy early and help pay for the launch.
How to Find Tech Startup Ideas That are Viable for Growth
Viable growth begins by "mapping out the existing landscape" for the problem your solution is meant to solve. 
When you're developing a solution in a market already filled with competitive solutions, think about; "what are you going to eliminate, and what are you going to create and elevate in terms of features and benefits for the customer."
If your solution is similar to others on the market, success will depend on developing a cost advantage. Either through streamlining development to make production cheaper than the competition or by selling at reduced margins to capture significant market share.
Small startups begin at a "scale disadvantage." To compensate, success comes from innovating "new combinations of features" and benefits "that delight" customers enough to outweigh the loss of features customers would normally get from competitors.
Tips on How to Create Technology
Although the crystal clear mission of a startup describes creating a very specific solution to a very specific problem, technology rarely exists in isolation. A connected world means every new solution created must "co-exist with other applications." 
That means a new solution will need to "interoperate" to fit with what people are already doing today.
For example, if you create a new mobile application that helps customers to stay more organized while at work, you'll need to design the application to work across mobile devices. Also, organization tools will typically need to integrate with calendars, mail applications, or cloud file storage services.
It all has to work together. As a result, thorough and ubiquitous compatibility is crucial.
The Most Important Key to Growing Your Tech Business
Your solution can't be the very best and most perfect answer to every aspect of the problem your customer faces. 
Focus on being the very best in the world at a "few things" to ensure your team remains concentrated on being the market leader where it counts.
Does an MBA Education Benefit Future Tech Startup Founders?
Everyone starts somewhere. The challenges a tech startup faces are unique when compared to traditional brick & mortar businesses, but the fundamentals of business are still the same.
Entrepreneurs learn entrepreneurship by doing. Programmers learn programming by doing. Nearly every member of the team assembled to execute the mission brings the particular strengths they've honed through time and experience. All by doing.
An MBA can't teach those strengths to a well-assembled team, but an MBA can teach "strategic leadership so they can scale and direct the organization much more effectively."
An MBA empowers a fledgling CEO to:
Think in "terms of value creation for a long-term strategy."
"Position competitively in terms of branding or product placement."
Quantic, Tom Adams's company, understands the value of an MBA for new CEOs. Quantic's MBA program teaches the "fundamentals such as accounting or strategy." And students get to "build out business plans" and develop a "network of peers" to "accelerate their proficiency in the key terms and the key ways of building business success."
Quantic has demonstrated a track record of success for their students. Not just in providing a world-class MBA program to give CEOs the tools they need, but also in helping students start their own successful businesses.
Read the case study about a Quantic student whose startup connects with their hearing-impaired audience.