CAREER PLANNING
How to Become a CMO: A Complete Guide to Attaining the Chief Marketing Officer Role
Wondering how to win the top position in the marketing world? Imagine waking up every day to a fast-paced, prestigious job that leverages everything you ever learned about marketing (and pays to reflect that!)
Becoming a Chief Marketing Officer takes planning and dedication to your profession. But this dynamic, high-powered role is completely within reach for master marketers with the right experience and business expertise. We'll show you how.
We'll examine what a CMO does and why your professional experience matters so much. You'll also get clear advice on what education to pursue, and insights on the types of MBAs available for you. You'll discover common pitfalls to avoid, plus inspiration and wisdom from CMOs at some of the top companies.
By the end, you'll know exactly where you stand and what steps to take as you advance to the boardroom. 
You bring the passion for marketing – we'll provide the answers to all your questions about becoming a CMO in this handy guide. Ready? Let's go!
A Day in the Life of a Chief Marketing Officer
Imagine this: it's Monday morning, and you're perusing your email over the rim of your coffee. You've got emails from the:
Head of Sales: a product's performance
Marketing Department: an interesting brand mention on Facebook
CEO: some ideas about expanding into a new market
It's only Monday morning, and you've already got your hands full with product performance reviews, social media response management, market research, strategizing, a meeting with the CEO – that's only a small part of what a CMO does.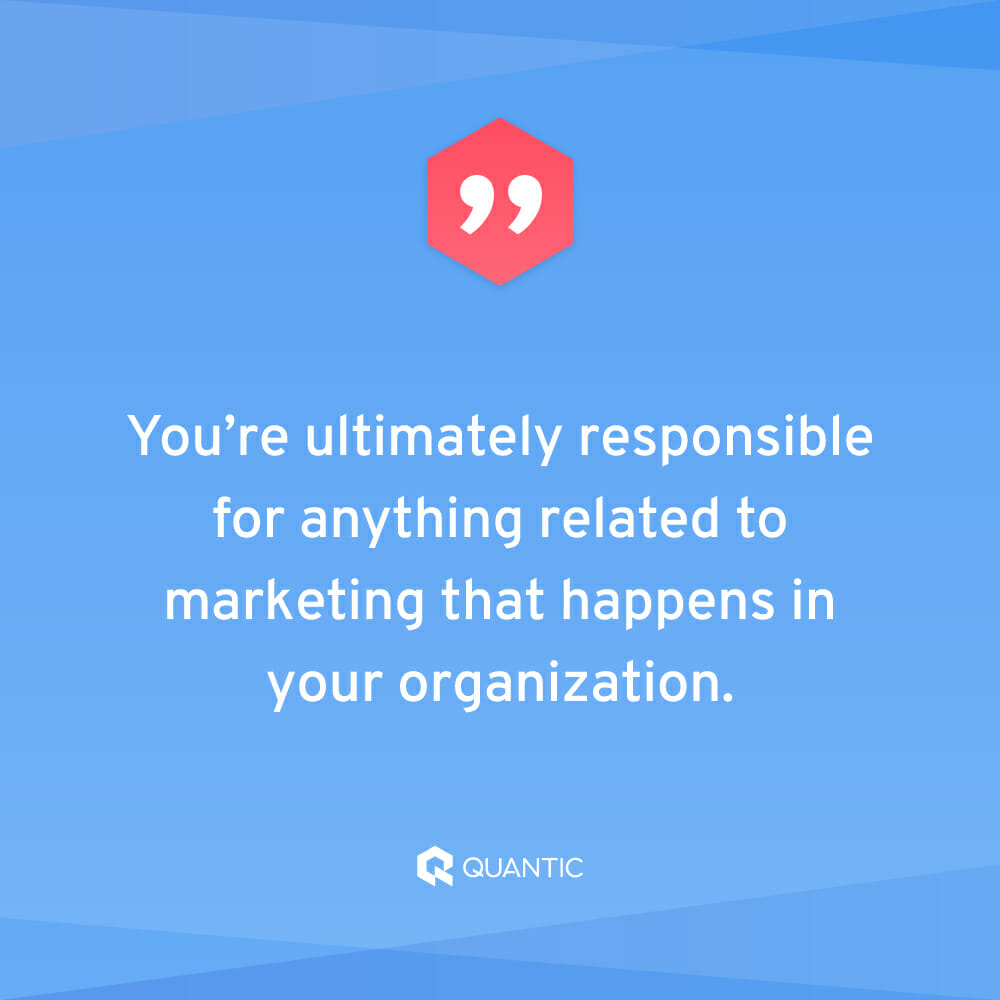 Oh, and that meeting with the CEO? You can even expect to throw in a meeting or three with the COO and CFO to discuss some of those strategies later this week. They'll impact the company's budget and operations, so other board members will need to be kept in the loop.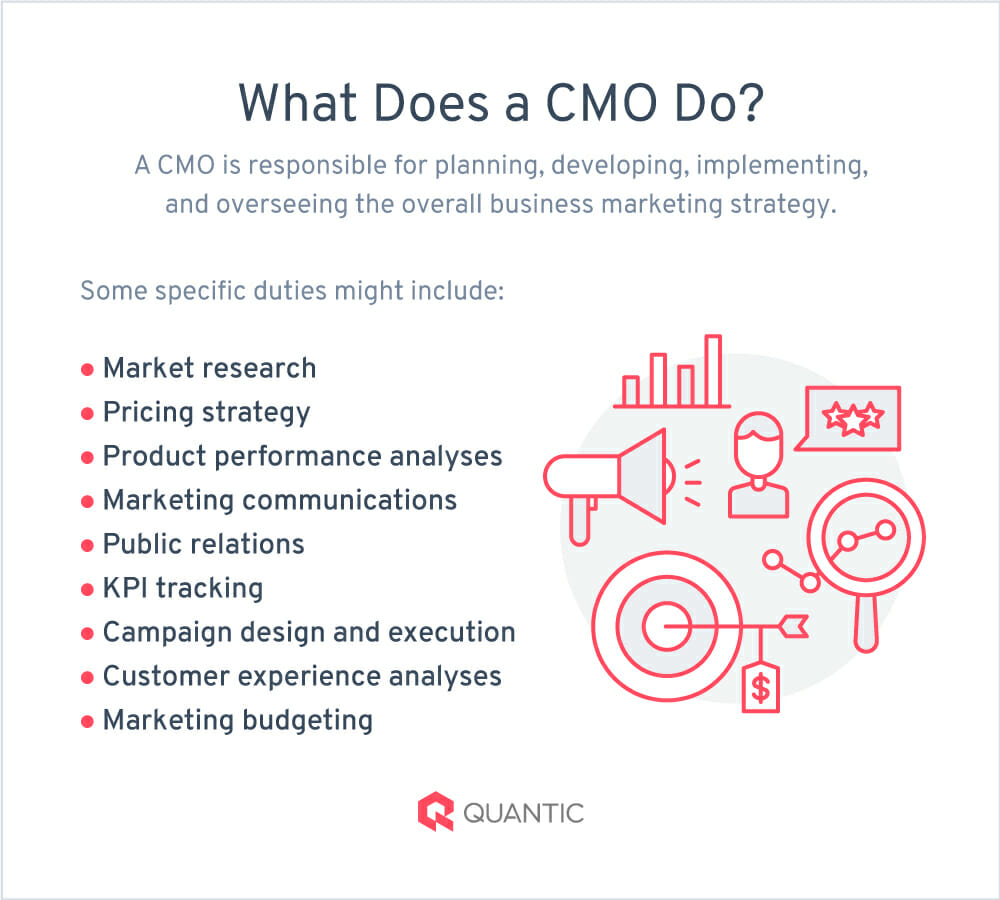 Career Outlook: Your Experience and Education Matter
The Bureau of Labor Statistics notes that the field of marketing managers broadly is experiencing a growth rate of 8 percent per year. That's 50 percent faster than related management positions, such as those in sales-related fields (growing at 5 percent per year). 
CMOs play an especially direct role in maximizing a company's revenue, and you can expect to be well-paid as a result. In 2023, PayScale estimated that CMOs make $178,447 annually on average.
However, that compensation is heavily dependent on how long you've been a CMO overall. PayScale notes that CMOs with only one year of experience in the role may earn as little as $97,000 per year, while those with over 20 years of experience will earn $202,000 per year.
Speaking of Experience…
According to PayScale, some 49 percent of CMOs have identified themselves as "late-career" individuals possessing more than 20 years of experience as a CMO. Another 35 percent identified themselves as "experienced," with at least 10 years of experience in the role before seeking their current position. 
In other words, it's a role that people tend to stay in for a very long time. That can make it difficult for you to break into a position unless you're experienced and educated. In other words, unless you can demonstrate the same years of experience, or you've got an advanced degree to make up for it.
Skills and Competencies: 5 Things You'll Need to Know How to Do
Working with many different departments and handling such a wide variety of marketing-related responsibilities means you'll need a combination of technical expertise and soft skills. CMOs are generally expected to master:
1. The fundamentals of marketing and digital marketing. From social media campaigns to effective marketing at events, you'll need to know almost everything related to marketing in the physical world and marketing online. 
2. Pricing strategy. Pricing strategy gets overlooked a lot, but it's an underrated skill that can set you apart in the world of marketers. You should know how to tie pricing to value. That's what helps your marketing strategies maximize profits.
3. Business and corporate strategy. Marketing directly impacts revenue and business growth. Therefore, you will need to understand how your efforts connect with and support broader business and corporate strategies. 
4. Data analytics for marketing. Much of marketing is data-driven these days, with metrics letting us know exactly how a campaign is performing. That makes it critical to understand things like one-variable statistics and A/B testing.
5. Leadership. You'll lead teams and manage people almost every day. To do so effectively, you'll need to understand organizational behavior.
CMO Education Requirements
If you want to become a CMO, you'll need a bachelor's degree. LinkedIn, the Bureau of Labor Statistics and PayScale all agree that a four-year degree is the minimum you'll need to achieve due to the number of technical skills you'll have to develop. The most common degrees are business-related, but LinkedIn also notes some interesting alternative majors:
International business
Economics
Marketing, marketing management
Psychology
Indeed also adds to the list:
Journalism
Communications
Public relations
Going Further: Certifications, Master's, and MBAs
Since your competition will have a bachelor's degree, it might have occurred to you to seek out an advanced degree to set yourself apart. That would be a great idea, especially if your bachelor's degree wasn't in business.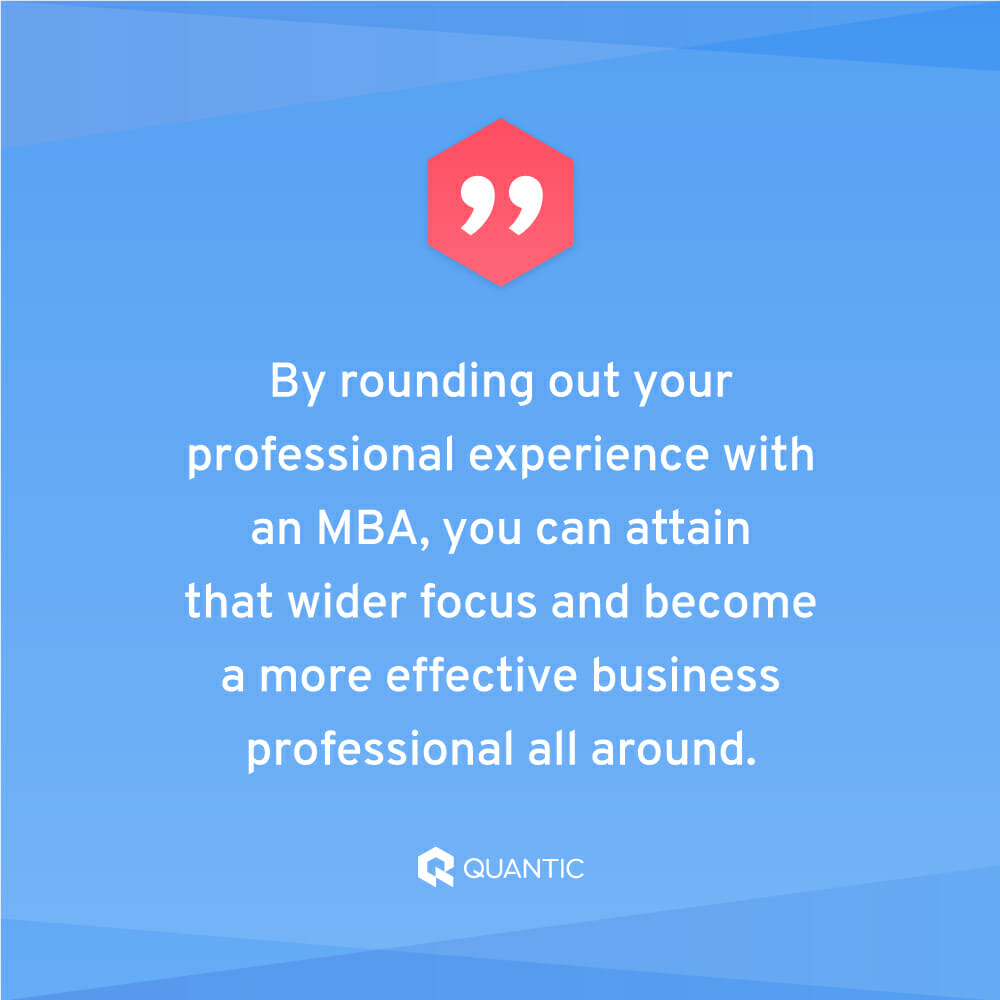 When you're looking into going further, you've got three options:
Certifications. Organizations like the American Marketing Association offer certifications for marketers and marketing managers. You may also want to consider industry-specific certifications to deepen your insight. Alone, these will only be enough with your bachelor's degree if you've already got significant professional experience.
Master's degree. It may be tempting to pursue a master's degree in marketing or a similar field. If you choose this route, round out your studies with plenty of elective courses in business-related topics.
MBA. Most job sites, including LinkedIn and Indeed, indicate that an MBA is the most popular option for advanced degrees. You'll want to look for an MBA that offers a marketing specialization, or an executive MBA that specifically prepares you for life in the boardroom.
The CMO Career Path: What to Expect
Get ready to double down on achieving professional experience. The CMO is unique among board positions in that your ability as a marketer matters more than your industry experience. Compare that to a role like the CTO, where industry-specific technical experience matters almost as much as your business acumen. 
Many CMOs, like Kate Jhaveri of the NBA, have a resume that runs the gamut of digital marketing positions across numerous industries. Others, like David Edelman of Aetna, have worked in a variety of sales, consulting, digital marketing, and business strategy roles. 
Of course, if you've found an industry that you like, then you're welcome to remain in it. The CMO of Warner Media Entertainment, Chris Spadaccini, has worked in marketing for the entertainment industry for over 15 years.
(By the way, all three professionals have MBAs.)
Can a CMO Become a CEO?
Yes.
However, it's not easy. According to Diego Scotti, the CMO of Verizon, it can be difficult for CMOs to progress to CEO. That's because the position emphasizes expertise in marketing rather than the bigger picture mentality embraced by other C-level positions. In other words, the best CMOs are ultra-competent marketers who might not have the business-mindedness to fulfill the CEO's role.
If you're viewing the CMO role as a stepping stone to CEO, take note. It's one more reason to consider an MBA as it can help broaden your business expertise.
How to Become a CMO
On the road to becoming a CMO, it's your professional experience in marketing that will set you apart and tip you toward the position. That's why most CMOs identify themselves as "experienced" or "late-career" professionals.  
As you scope out your next steps toward becoming a CMO, here's what we recommend you do:
1. Earn a degree that lands you a marketing job. You've got a little bit of freedom here, but if you're still deciding on your degree, opt for something either business or marketing related. Otherwise, get yourself into a marketing position as quickly as possible. After you've completed your degree, expect to spend between one and three years here.
2. Gain job experience. For the next five to nine years, it's not necessary to stay at the same company, but you can. Build your resume by taking successively higher-level marketing jobs to help you gain deeper insights into the field and demonstrate your growing experience.
3. Earn an advanced degree. We recommend choosing an MBA with a marketing specialization as it will amplify your effectiveness in your career while giving you the business skills you'll need at the executive level. You can go for it at any point after you've completed your undergrad. Keep in mind that most CMOs have between ten and twenty years of experience before seeking the role.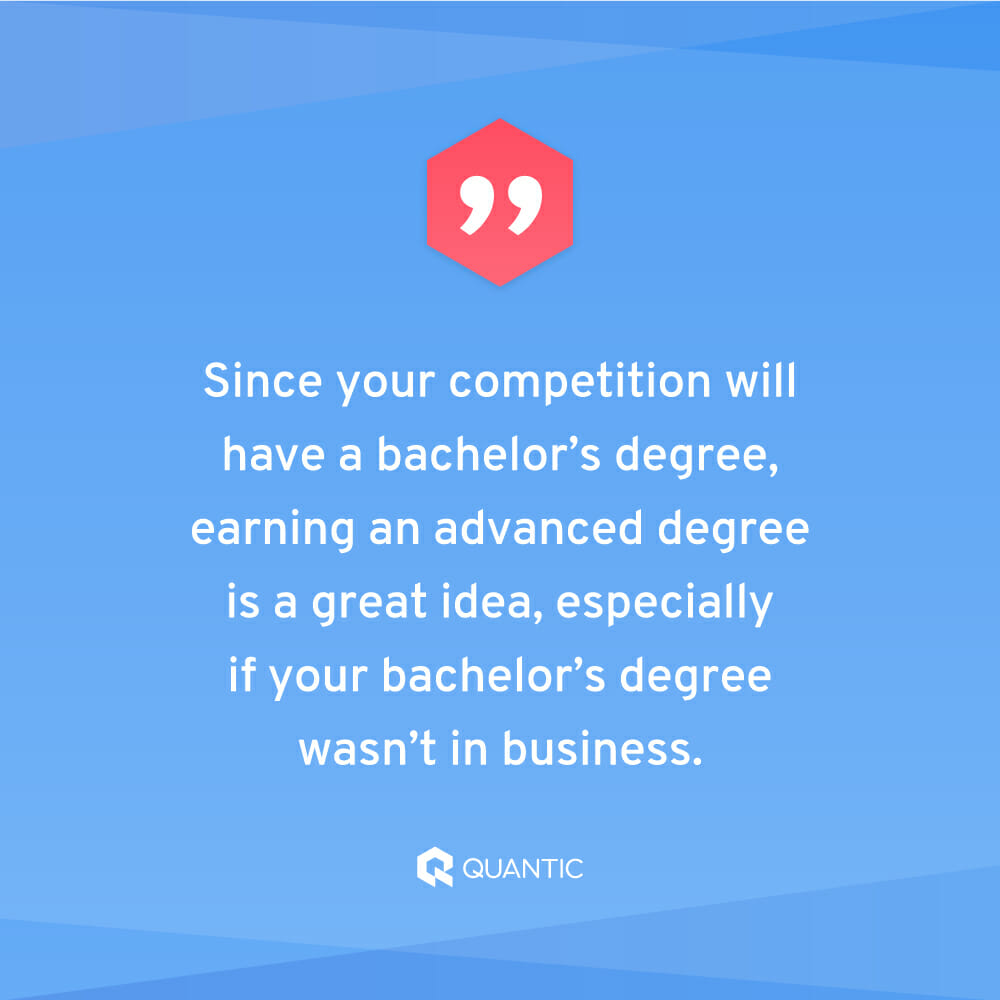 4. Grow your professional network. Like other C-level positions, your ability to become a CMO will hinge on who you know. This may take a year or longer, but doing this while in an MBA program with a strong professional network can accelerate this process.
5. Look for CMO roles that match your experience and interests. You may already have an industry in which you're interested and settled in, but if you don't, that's okay. Keep your eye out for positions that interest you and match your background. This process can take over a year, but it can also happen quickly if you've got a strong network.
Choosing an MBA Program to Become a CMO
An MBA is an invaluable asset if you're gunning for the top role in the marketing world. However, not all MBAs are created equal. You've got options to consider … three main ones, actually:
Traditional MBA. Well-regarded and rigorous, a traditional MBA program at a major school can put you in touch with high-caliber contacts in your field. It might also require you to stop working and can get expensive.
Online MBA. Online MBAs are ideal for people who want the flexibility to take courses while they work, or who don't want to relocate to attend a specific school. Many don't offer career networks, which can hinder your ability to connect with other business professionals. Others, like Quantic's program, do. That's something to consider when investigating this route. (Here are some more thoughts on traditional versus online MBAs.)
Executive MBA. A specialized type of MBA, it's geared toward professionals with considerable experience who are taking steps toward the boardroom. Consider this route if you've got your targets locked on becoming a CMO, as it'll prepare you for the challenges of serving on a board. We've covered the differences between an EMBA and MBA right here.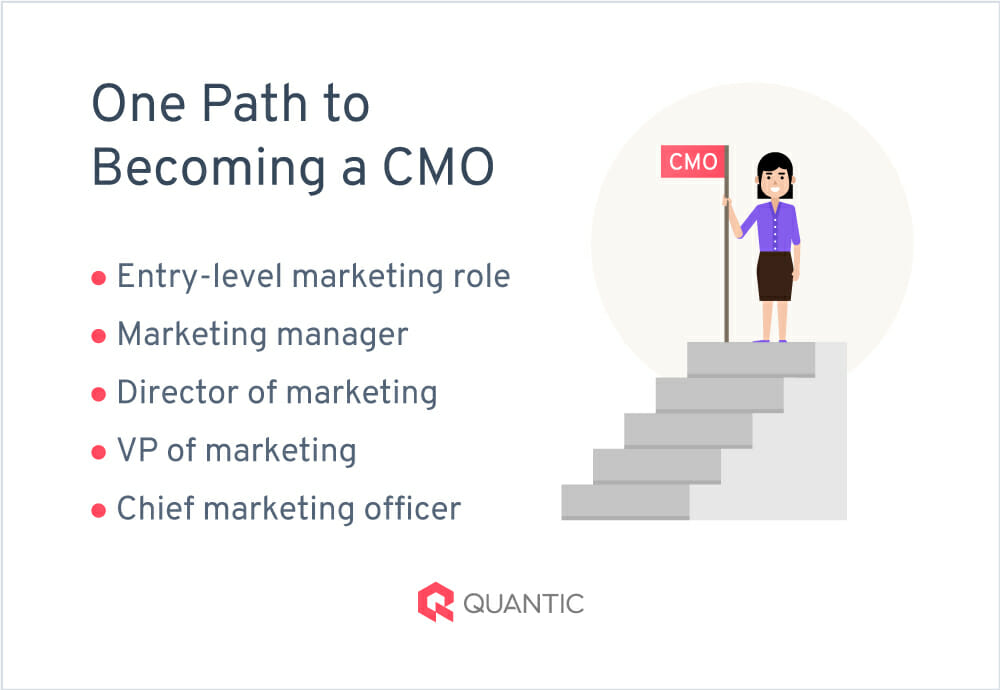 Summary: How to Become a CMO
There you have it – how to become a CMO! The CMO is an interesting position in the boardroom because of its emphasis on marketing expertise – according to Diego Scotti, sometimes at the expense of being able to focus on the bigger picture. Hopefully, we've given you a few ideas on how to avoid that pitfall. 
We've looked at the hard and soft skills you'll need, the types of career paths that are common when becoming a CMO, and what you should consider when pursuing an MBA. By rounding out your professional experience with solid business credentials and education, you can attain that wider focus and become a more effective corporate professional all around.
Want to discover more about why our online MBA works? 
Read the Case Study Now