STUDENTS AND ALUMNI
Meet Quantic Moonshot Finalist: CELLZ
We are thrilled to launch our first annual pitch competition, Quantic Moonshot, where our Executive MBA students get to showcase their game-changing ideas and business innovations. Our judges have narrowed down the teams to five finalists, who will all be competing to win the $50,000 grand-prize.  
One of the five finalist teams, CELLZ, has worked tirelessly to develop a concept that has the potential to create sustainable battery usage and hinder climate change. 
CELLZ Moonshot Business Pitch
CELLZ is a digital marketplace and ecosystem enabler for the second-life battery value chain. Their mission is to create an entirely integrated marketplace for pre-loved electric car batteries with the right support ecosystem, enabling seamless execution of transactions between suppliers, manufacturers, consumers, recyclers, refurbishment companies, and other battery energy stakeholders.
The core problem that CELLZ solves is the lack of infrastructure for battery disposal, which poses a significant risk to the environment and reverses climate change efforts. By providing a click-of-a-button marketplace where customers can safely get rid of old Li-Ion batteries in return for money, and buyers can find a reliable, quality-assured, and usage foot-print traceable source of second-life battery supply, Cellz is helping the world reduce its carbon footprint.
The primary use case for CELLZ's product is for customers who own electric vehicles, such as private users, dealers, or fleet companies, and are looking for a safe and reliable way to dispose of their batteries. The demand for energy storage systems compatible with used EV batteries is steadily increasing, and CELLZ provides a real-time solution to enable battery buyers, such as recycling companies, companies repurposing batteries, or car manufacturers, to purchase suitable batteries for their applications.
CELLZ Founding Team
The founders of CELLZ come from automotive, tech, and banking backgrounds, and are incredibly passionate about changing the way things are being done today. With a sound business plan, well-planned milestones, and a clearly monetizable value proposition, they are well-positioned to break-even within the first three years of their operations and provide sustainable returns. Investing in CELLZ means supporting a business that will transform the way the world looks at its battery disposal problems.
Magdalena Wochnik, Head of Strategy & Future Business at Kia Europe, Germany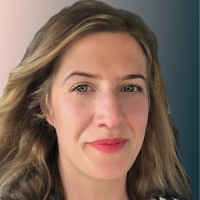 Fredrik Ahlberg, Head Of Engineering & Support at Schneider Electric, Sweden
Team members not pictured:
Kseniia Krivtcunova, Program Purchasing Manager at Panasonic, Germany
Sofia Krogerus, Business Applications Sales Executive at Microsoft, Finland
Jayaraman Subramanian, Associate Director at UBS, Poland
What inspired you to work on this business?
(KK) I'm inspired by the idea that I am a part of the team working to bring new and better technology to the automotive market, while contributing to a reduced carbon footprint and making our world a better place for the future generations.
(MW) The opportunity to shape an idea that can genuinely have an impact on society has been driving our team the entire time. The opportunity area, i.e. battery end-of-life, will grow significantly over the next decade, and being part of that transition in an innovative way feels rewarding and fun at the same time. Having a team that is passionate, dedicated and fun to work with has made this business even more exciting.
What has been the most valuable lesson you learned while working on this project?
(KK) Definitely it's an importance and a value of a good teamwork. I was lucky to work with the most amazing people from whom i have learned a lot. It was truly amazing to see the progress of our project step by step from the very initial idea to the final solid business plan.
(FA) The practical application of tools and methods to develop a business model in a structured, systematic way.
(MP) There are no right or wrong answers and it's imperative to give yourself time to create assumptions and play around with various ideas, whilst also ensuring that you dedicate time to validate those assumptions with subject matter experts and customers. Furthermore, as a team we found it valuable to align around the 'problem area' first and then define the solution and vision afterwards. This allowed us to create an idea that is new to the market and becomes a potential business rather than just a theoretical project.
What advice would you give to Quantic students currently working on their capstone projects?
(KK) Keep going, push the limits and believe in yourself! It's going to be worth it 100%, you will see.
(FA) Learn and work in a way so that you can use the knowledge, skills and tools when your situation requires. My feeling is that most often, one is not in the right place in life to absorb the knowledge in the best way, exactly during the time period for the training.
(MP) Make sure you stick together as a team and align on the problem you're trying to solve first. This will allow you to find a 'white space' opportunity, which makes this project exciting and opens up more potential to learn and start your own business.
How has your Quantic Executive MBA prepared you for future career growth?
(KK) I would like to say thank you to the whole Quantic team for the given opportunity, impeccable work and constant support. I feel proud to say that I'm a Quantic graduate. It's funny to look back now and to see such a difference in myself – in just 2 years there has been so much growth. You are giving us a great chance to change our lives, and I feel truly blessed for taking this step.
(FA) The decision to sign up for EMBA at Quantic was absolutely great, and the concept works perfectly for me. To have all this knowledge, tools and methods available on-demand is really the future!

Be sure to stay tuned to our social channels for more #QuanticMoonshot updates and tune in LIVE to the NYC finals on May 6, where we will announce grand-prize and fan-favorite winners!