CAREER PLANNING
How to Become a CEO 🚀 Your Path to Chief Executive Officer
Dreaming of becoming a CEO? You can turn that dream into a reality with some sweat, smarts, and a whole lot of dedication to the climb. No matter what industry or company, you're going to overcome many challenges while you position yourself to take a shot at the top.
We built this guide to help make the process clearer. No matter where you are in your career right now, you can start planning to become a CEO one day. We'll cover:
What a CEO really is (and what it isn't!) 
What skills and competencies you'll need
The degrees you should strongly consider in preparation
The different paths you can take to become a CEO
We'll break it down so that you know exactly what you need to do right now to take that next step forward. Ready? Let's get started.
A Deep Dive into the CEO Role
As the CEO of a company, you're the highest-ranking individual in the organization. You're the final authority on any and all decisions made by other executives. The buck stops right there in front of you. And if you're cut out for the mega responsibility associated with that, the thought of it should thrill you. 
Of course, it's just as important to define what a CEO is not. There's a tendency these days for entrepreneurs to call themselves the CEO of their startup. We're not talking about that. Real CEOs are:
The point of communication between board members
The public face of a company
Elected by shareholders
Maybe the founder, but maybe not
In other words, you're a real CEO when the company is bigger than your title and when you've got major responsibilities and a corporation to run.
Just What Are Those Responsibilities?
The CEO is often a visionary leader who guides the overall direction of a company. Your exact role and responsibilities will vary according to your company size. In large companies, expect to:
Draft high-level corporate strategies that your board implements
Manage overall resources and operations by authorizing the decisions of other executives
Set the tone and culture of the organization itself
Represent the company at civic and professional engagements
Research and make final decisions on company acquisitions
Evaluate the company's overall trajectory and achievement of stated goals
In a smaller company, you might find yourself engaged in lower-level, hands-on responsibilities. This may include day-to-day functions similar to those handled by the COO. 
What Does a CEO Earn?
According to the U.S. Bureau of Labor Statistics, CEOs earn $193,850 per year on average … or about $93.20 hourly. Of course, major companies can easily go well over that. Some of the highest-paid CEOs rake in over $100 million per year.
What you earn as a CEO depends on your ability to run a company and your experience. PayScale notes that skills like business strategy can increase your salary by another 10 percent, which you can gain through earning an MBA. After attaining those skills, most CEOs attain the average income level at around 20 years of experience. If you're still early in your career (such as in the first ten years), PayScale puts the average income much lower at $134,000 annually.
The Three Different Types of CEOs
Three main types of CEOs exist, and they reflect the main paths that you can take to the position. Here's an overview of them: 
Founder CEO. These are the people who founded their company. Founder CEOs can be extremely influential in a company's trajectory. Research suggests that they tend to outperform non-founder CEOs because they consider the company to be one of their lifetime achievements.
Non-Founder CEO. A Non-founder CEO is elected or hired to become the CEO of a company. This can have several advantages, especially if the founder has other enterprises, or lacks the skills needed to truly be a CEO.
Successor CEO. Individuals who become CEO through succession are known as successor CEOs. According to Harvard, this normally happens when a CEO who is also serving as board Chairman steps away from the former role. However, successor CEOs may also be groomed and elected by a board of directors.
The Profile of a CEO: Skills, Education, Personality
The CEO position is unique among other executive roles because of the public role that you'll take. You'll be the public face in most cases. Should you become the CEO of a massive company like Facebook or Amazon, it's possible you could become famous. If landing such a high-visibility position is a goal for you, consider whether you need to develop your abilities in areas like public speaking, and whether you have the right personality for it. We'll cover both here.
Critical Skills & Competencies
To competently drive your company in the desired direction, you'll need to know how to do a lot. The skills and competencies you require will broadly fall into six categories:
Strategic management. You'll need to know how to manage departments, processes, and people to guide your company to success. A strong grasp of organizational behavior is a must.
Business and corporate strategy. Knowledge of corporate-level strategy is imperative to understanding how your company functions and what it needs to succeed. 
Industry-specific technical skills. You'll need industry-specific technical expertise. This is particularly important in the tech sphere, where your company will look to you to guide it through uncharted waters.
Financial skills. Competence in financial matters is critical for understanding the effects of your actions, and also what actions to take.
Ethics. As the primary decision maker in the company, expect to grapple with difficult decisions. Having a solid foundation in business ethics will make the right path clearer. 
People skills. Much of your role will be a public one. From negotiating to public relations, be prepared to polish those people skills until they shine.
Education Statistics
Unless you're the founder of a startup, you need a degree. Likely, you need an advanced one. 
CEOs are well-educated. According to one survey by Study E.U., 97 percent of all CEOs worldwide hold a bachelor's degree. Some 64 percent of all CEOs hold a master's degree, while 10 percent hold a doctorate degree. 
There are also trends regarding what degrees future CEOs pick. According to a 2018 survey by LinkedIn of over 12,000 CEOs, some 35 percent of CEOs held a bachelor's degree in computer science. The next most popular degree choices were:
Economics
Business
Banking and finance
Accounting
CEO Personality Traits
From Mark Zuckerberg to Elon Musk and Steve Jobs, CEOs often catch the public eye with their personalities. 
We aren't saying you need to emulate any eccentric behavior. However, be aware of the research surrounding CEO personality and company success. For example, according to the Harvard Business Review, the most successful CEOs are: 
Introverted and Conscientious 
Companies headed by introverted CEOs or highly conscientious experience increased returns when the company makes riskier decisions.
Not Afraid of Failure 
All successful CEOs have made significant material mistakes, with 45 percent making mistakes that resulted in significant career setbacks.
Quick to Act 
High-performing CEOs are 12 times more likely to describe themselves as "decisive."
Adaptable 
CEOs who excel at adapting are 6.7 times more likely to succeed in a venture.
Visionary
CEOs also spend 50 percent of their time planning for the long-term, compared to other executives who spend about 30 percent of their time.
Want to Become a CEO? You'll Need an MBA
Although the Harvard Business Review found that as many as 8 percent of CEOs don't have bachelor's degrees at all, you'll need one if you aren't a founder CEO. Some 50 percent of all CEOs of Fortune 500 companies have MBAs. 
Choosing an MBA program involves a lot of considerations. Fortunately, we've got a few thoughts to help you with that.
Best MBA Programs for a Future CEO
When it comes to MBA programs, you've got three main routes:
A traditional MBA from an accredited university
An online MBA from an accredited university
An executive MBA (EMBA) that's either online or traditional
Online and traditional MBAs both have their advantages. People choose traditional MBAs when they need structure and have the time to devote to the program. They turn to online MBAs if they prefer the flexibility to continue working. (We've covered both in-depth right here.)
Given the nature of the CEO's role, however, we strongly recommend that you consider an EMBA. These programs are geared specifically to professionals seeking to enter the boardroom. They emphasize core skills like:
Corporate governance. As a CEO, you'll need to understand how rules, processes, and practices are used to manage a company.
Supply chain and operations. You should understand how supply chains impact business costs and profits to make smart decisions.
Advanced business strategy. This will allow you to make better decisions that affect the future of the company.
U.S. business law for corporations. Corporations may be subjected to special laws and regulations – you'll need to understand them.
An EMBA is especially valuable if you've already got a background in business, or you've got a highly technical background with deep industry expertise. With so much hinging on your ability to lead an organization and make business decisions, this specialized MBA is uniquely equipped to position you for success. (Here's a closer comparison of the two types of MBAs.)
The Career Path of a CEO
There's no single path to becoming the CEO of a company. Historically, many CEOs were successor CEOs, usually the COO or another executive. However, in 2019, the Wall Street Journal noted that externally hired CEOs had become more common than those chosen from an internal pool. That means you've got more chances than ever at landing the role without spending 20 years at the same company.
We'll look at both the internal and external paths now:
Internal Selection: Working Your Way Up
If you want to be tipped for the role someday, prepare for the grind. It's not uncommon for CEOs to start at an entry-level role and work their way to the upper echelons of the company. That's what Doug McMillon, the CEO of Walmart, did. He started loading trucks as a teenager and became CEO 25 years later. Likewise, Chris Rondeau, the CEO of Planet Fitness, started as a front desk receptionist in 1993 before becoming CEO in 2013.
Working your way up has many advantages. You can:
Gain deep familiarity with the company
Make connections with internal mentors and champions who can help your advancement
Start working before you've gotten your degree or MBA (and often keep working while you earn them)
Establish a strong reputation and track record with the company
External Selection
Getting hired as a CEO is not easy, but entirely possible. To pull it off, you'll need a proven track record in the position or within your industry. Generally, you can expect to hold one or more executive positions before striving for CEO – often at different companies. 
Consider Satya Nadella's resume. Before becoming the CEO of Microsoft, he sat on boards for the University of Chicago, Starbucks, and Fred Hutch. Robert Buchsbaum, the CEO of Blick Art Materials, worked in roles ranging from financial advisory to non-profits for youths.
If you choose this route, it will take you between ten and twenty years. Keep these things in mind:
Here are some additional tips for this path…
Develop Leadership Skills
It's essential to cultivate vital leadership capabilities that will empower you to manage your staff efficiently and propel any organization towards its objectives. These skills include communication, problem-solving, decision-making, and team building.
Communication
Imagine being able to articulate your vision clearly and persuasively while fostering trust among employees in a boardroom, that is powerful.
To improve your communication skills:
Practice active listening by giving others your full attention during conversations.
Cultivate empathy by understanding different perspectives and emotions of those around you.
Hone your public speaking abilities through workshops or online courses
Problem-Solving & Decision-Making
Problem-solving involves identifying issues within an organization and finding creative solutions to address them. Effective decision-making requires evaluating various options based on available information before choosing the best course of action. Enhance these skills by:
Analyzing past successes and failures in order to learn from experience.
Gathering input from diverse sources when making decisions in order to consider multiple viewpoints.
Team Building & Collaboration
A strong leader must be able to build cohesive teams that work together to achieve common goals.
Here are a few ways you can practise that at your current workplace, before you even become a CEO!
Host a team "hackathon" where everyone works together to solve a business problem
Organize a "speed networking" event to encourage cross-functional collaboration
Host a "show and tell" session where team members share their hobbies or personal interests
In addition to honing these leadership skills, you should also seek mentorship from experienced business leaders who can provide valuable guidance on your journey towards the top of the corporate ladder.
Building a robust base of leadership capabilities can help you to tackle the obstacles that accompany being a CEO and direct your company towards success.
They also give you valuable ammunition for those dreaded job interview questions.
Network, Network, Network
To become a successful CEO, it's important to connect with other professionals in your industry, attend networking events, and join relevant organizations. This will help you stay up-to-date with industry trends, gain valuable insights into the business world, and increase your visibility as a leader.
Here are a few ways you can do that:
Attend industry-specific events such as conferences, seminars, workshops, or meetups. These gatherings provide opportunities to connect with like-minded individuals and share ideas or experiences related to your field.
Join professional organizations such as the Academy of Management or the Society for Human Resource Management, which offer resources and support for members, as well as host events where you can connect with other professionals.
Use social media platforms such as LinkedIn and Twitter to showcase your expertise and engage with peers and future employers alike.
Tracey Mullen's path to becoming CEO at Abveris included the following steps:
Graduating from MIT with a degree in Chemical-Biological Engineering
Starting her career in antibody discovery at a startup in the antibody space
Joining Abveris in 2018 as Director of Antibody Discovery Operations
Pursuing an MBA at Quantic to fast-track her learning and stay in her field while advancing her career
Being promoted from Chief Operating Officer to Chief Executive Officer at Abveris, with the support of the company's former CEO and founder who believed she was the perfect fit for the role due to her elite scientific background and education.
Tracey's passion for science and biology, combined with her experience in antibody discovery and business operations, equipped her with the skills and knowledge needed to lead Abveris.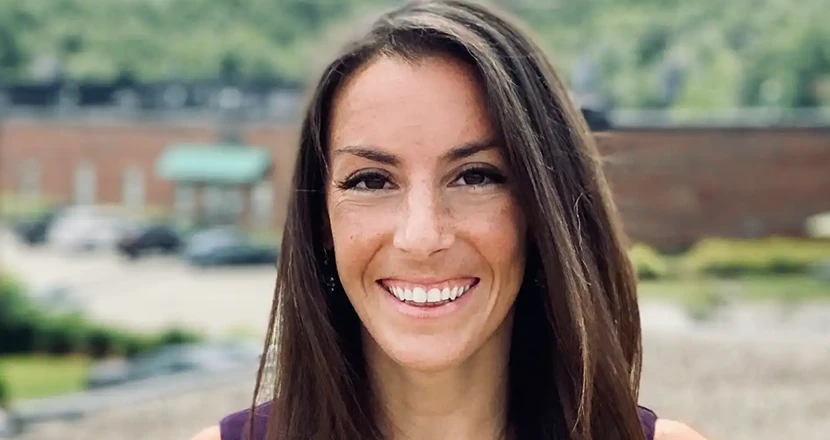 CEO Homework! 5 Books You Should Read
To round things off, we want to leave you with five of our favorite books that you should read on the road to becoming a CEO:
1. Bounce: The Myth of Talent and the Power of Practice by Matthew Syed. It's a close look at the relationship between talent and effort – and why we should praise the latter, not the former.
2. Linchpin: Are You Indispensable? by Seth Godin. Do you have a job or a career? There are two sides to organizations: management and labor. This book explores where you fall and how you can land where you want to be.
3. Scaling Up by Verne Harnish. Why do some companies make it, but many others don't? That's what this book explores. It can help you change your attitude toward business.
4. How to Win Friends and Influence People by Dale Carnegie. One of the best self-help books of all time, it can help you improve your people skills at work and in life.
5. The Five Dysfunctions of a Team: A Leadership Fable by Patrick Lencioni. A story of a CEO facing a leadership crisis, it provides thoughtful points for building a cohesive, effective team.
Summary: How to Become a Great CEO
Becoming a CEO isn't quite like attaining other executive positions in the boardroom. You'll need a rock-solid foundation in business, plus a visionary outlook that can guide your company into the future. That can make determining what to do a little tricky, but we've provided our best tips right here. However you choose to do it, make sure that you develop a strong understanding of the business world, cultivate the personality you'll need, and choose your MBA program wisely.
The road to becoming a CEO requires vision, planning, and a lot of hard work. But whether you pursue the top role internally or externally, it's entirely within your reach.
Happy advancing!