STUDENT SPOTLIGHT
Student Spotlight: A Deeper Meaning to Architectural Design
How would you define architecture? Steve Kredell, Principal Architect at McLeod Kredell Architects, has always believed that architecture is more than a simple building to shelter and protect its inhabitants. His innovative, sustainable and clean-lined designs have won countless awards. This year, he received global recognition when MKA was selected by Architectural Record as one of the top ten worldwide Design Vanguard firms.
Kredell's passion for architecture started at a young age. His childhood walks with his father ignited his inspiration to look at the world differently. "He used to go out of his way to take me to look at what seemed to be very ordinary things," says Kredell. "For instance, we looked at a lot of bridges when I was a kid. Through his eyes, I realized that there's nothing "ordinary" or mundane about any human-made intervention. Those bridges weren't just ways to get from one side to the other. They were beautiful in their own right, but, more importantly, they also enabled us to see the river, where we were going, and where we were coming from in a different way.  I believe this is what can be wonderful about buildings. They can help us see the environment and the world in a different way."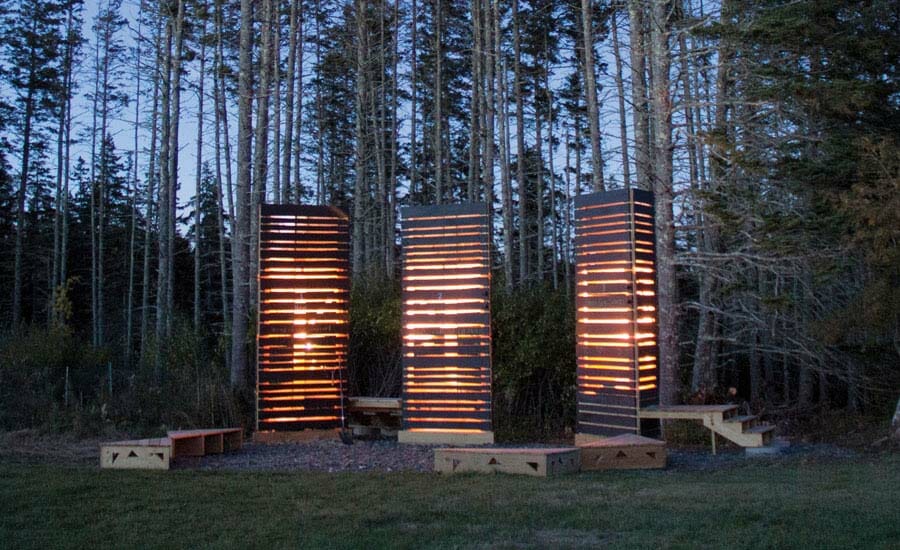 This passion continued to grow and Kredell began collaborating with John McLeod, in the mid-90s, after meeting in graduate architecture school at Virginia Tech. The two created McLeod Kredell Architects, which is now built around the practice, teaching and community engagement of architecture. They believe, "Architecture grows out of its particular place and time–yet at its best it also transcends those limits. In the end, architecture should be inspiring–for the client, the architect, the builder, the passerby."
This belief especially rings true now that the majority of people are spending more time at home than ever before. "We all need to ask more from our buildings – especially given the amount of time we spend indoors by ourselves now," says Kredell. "We need to look at how buildings can be regenerative and how they can contribute to not just serving a need to house and protect us, but as part of a global environmental solution. But, we cannot lose sight of the fact that our buildings aren't merely machines.  As our lives become dominated by screens and images, architecture has to continue to serve as a means to be connected to the natural world." 
Connecting to the natural world has been a big initiative for MKA. The two architects bring a team of Middlebury College students to Penobscot Bay, Maine, for a weeklong design-build class each summer that results in such useful community projects like composting stations. It also has an ongoing partnership with Habitat for Humanity of Addison County and Middlebury College, where McLeod teaches, to design and build houses in the county for those in need.
"We believe that anyone and anywhere deserves design," says Kredell. "We believe in spreading the wealth of architecture through teaching, working with private clients, partnering with communities, and building alongside students and volunteers. Good design should be for everyone. That's a trend that I sincerely believe has to continue." 
It was this passion for volunteering that actually led Kredell to pursue his MBA with Quantic. "My business partner and I started a non-profit program that brought community based designs to places and projects that typically wouldn't have access to design. This opened my eyes to help me understand that we weren't being as creative with the "design" of this new venture because we didn't have an understanding of the nuances of a new business. I believed that Quantic's MBA would allow me to be more creative and, really, to have a new experience and more well-rounded world view."
As the world continues to change, so does the future and importance of architectural design. "We need to realize that architecture at its best allows us to touch the world in so many different ways. Just like those original bridges, architecture allows us to understand our world and nature in a more meaningful way. I think that's more important than ever." 
The Quantic community has no doubt that McLeod Kredell Architects will continue to push architectural boundaries and their designs will continue to inspire others to look at the world in a different light.