CAREER PLANNING
Build the Perfect Data Analyst Resume (5 Example Templates Included)
You have done a lot to position yourself for a career in data analysis. But coursework, projects, and prior jobs will only secure a data analyst job if these experiences can be effectively communicated to recruiters.
You might feel lost as you prepare your resume. Do you know what firms look for in a data analyst? Do you know how to describe your education and job history in a way that makes recruiters excited to interview you? How can you tailor your resume for specific data analyst specializations? 
To help you prepare a resume that will catch a human resources (HR) recruiter's eye, we have compiled this guide to build the perfect data analyst resume. We will not address general resume tips. You can always find these online. Instead, we have included ideas for using detailed work experiences to give your resume an edge over generic resumes. We have also listed some keywords that will help you stand out and earn an interview.
By following this guide, you can improve your resume by quickly and clearly communicating your experiences and coursework that qualify you for a data analyst position. We have even included five resume templates to get you started in your search for employment in:
SQL data analysis
Python data analysis
Data mining
Predictive analytics
Digital marketing analysis
What Should a Data Analyst Put on Their Resume?
HR recruiters are not necessarily experts in data analysis. To get past the general HR screening, your resume will need to hit on both your general skills and coursework as well as the specific relevant skills for a data analyst resume.
Universal Skills
Some of the information HR recruiters look for will be the same regardless of the position. These universal skills, educational experiences, academic achievements, and industry certifications will always be included when you apply for a data analysis position.
However, you should not spend too much time emphasizing the same qualifications that every applicant will have. Rather, think of this section as helping the HR recruiter check off certain boxes so you can pass to the next level of review. Keep in mind that when the candidate pool is crowded, recruiters can only spare a few seconds skimming a resume. Spending too much time on your universal skills will not help you stand out and may make it appear as if you have no specialized skills to offer.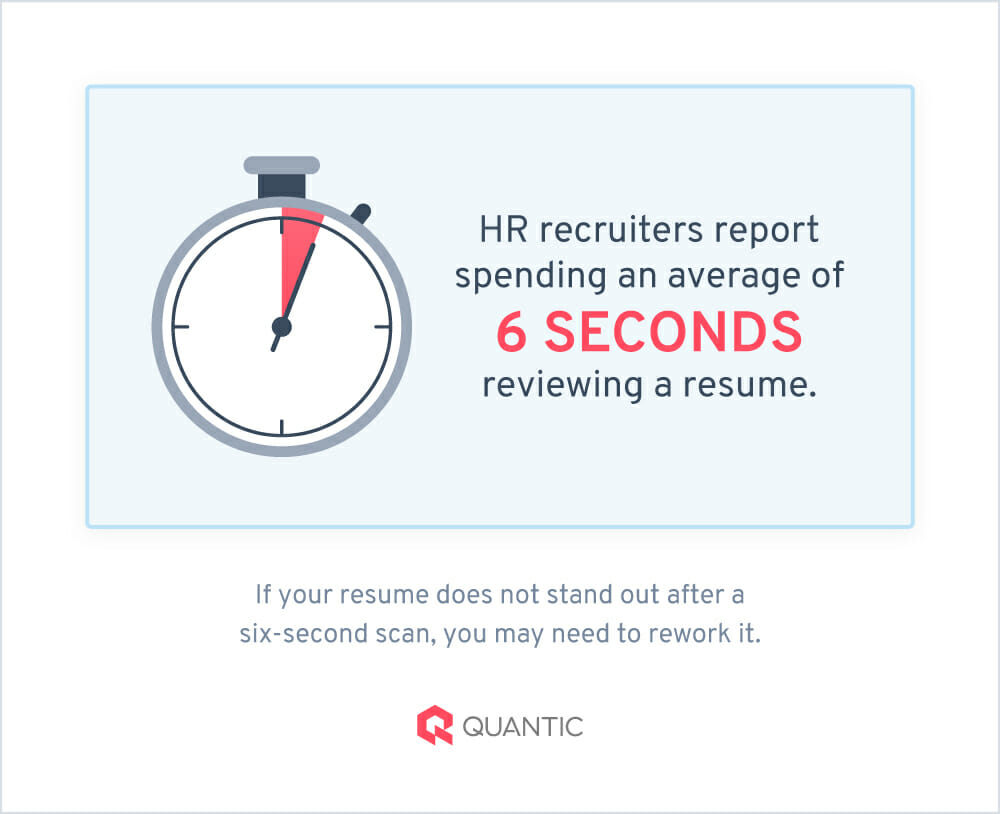 One approach is to provide a specific case explaining how your universal skills were used. For example, every data analyst has studied statistics. But very few data analyst candidates could say that they "collected and analyzed 200,000 data points from a local delivery business to identify missed efficiencies." Although data collection and analysis are universal skills that every data analyst puts on their resume, this example contains detail that is more likely to catch a recruiter's eye. It highlights your ability to collect and filter real-world data, provide an analysis of what the data shows, and create concrete business recommendations based on that analysis. This description provides an HR recruiter with context rather than simply stating your ability to "analyze data."
Remember that you will probably not receive a job offer based solely on your resume. The goal is to pique a recruiter's interest so you receive a job interview. Providing a detailed application of your skills can provide a talking point for the interview.
Examples of these universal resume builders that everyone should have on a resume, but tailored to a specific application, if possible, include:
Advanced mathematics
Study design
Calculating a sample size
Collecting data
Data cleaning
Modeling data
Analyzing data
Producing data visualizations
Reporting conclusions from the data
Job-Specific Skills
In addition to the universal skills that every data analyst will have, you will also want to tailor your resume to the type of analyst position and the level of seniority. These job-specific skills can help you land a job interview in a few ways:
Exhibit knowledge of the company and position: By researching the employer then tailoring your resume to the employer's business, you will impress the recruiter and potentially move ahead of other job candidates with more generic resumes.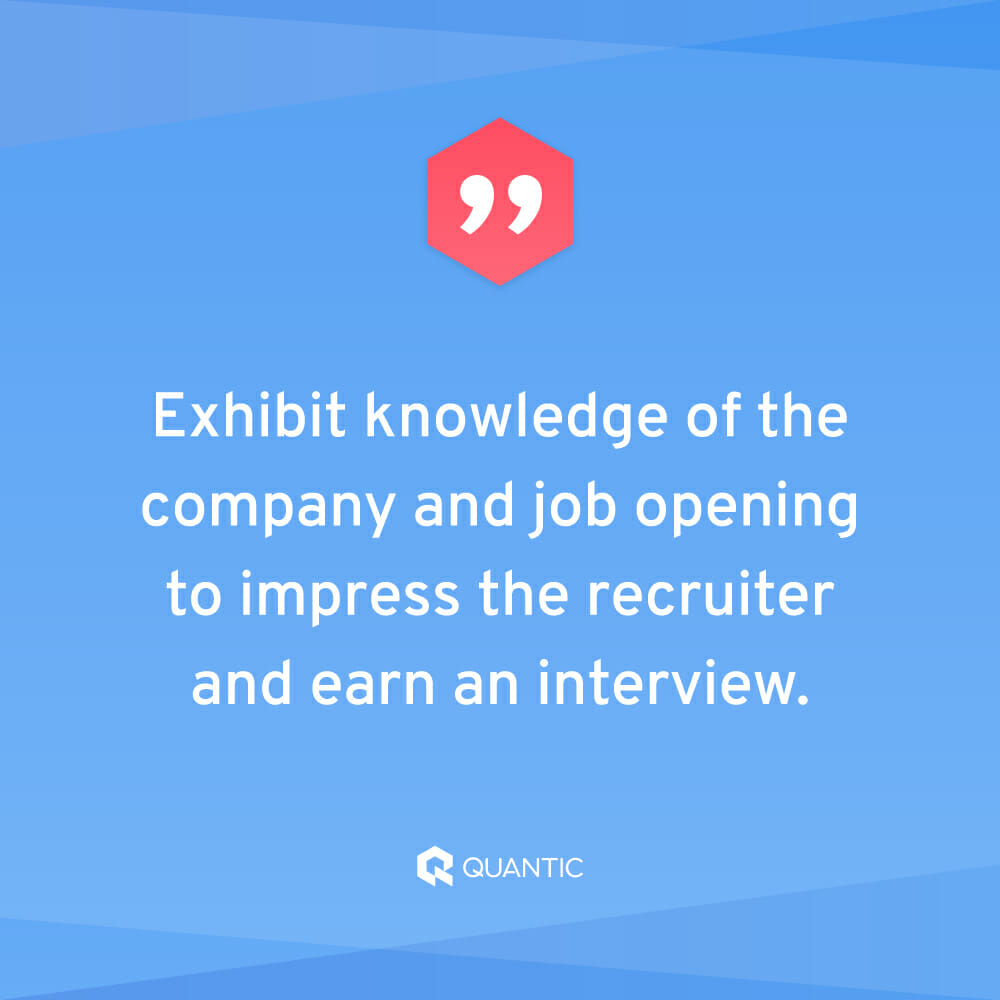 Highlight relevant experience: A deep understanding of the position will help you tailor your resume to highlight experience relevant to the job's requirements.
Provide discussion points: A resume should not just point out that you are the type of person who would make a good employee, it should also give you material to discuss during an interview that you would fit in as a member of the team.
Data Analyst Resume Templates:
The best way to explain what you should include in a data analyst resume is with examples. Here we provide curated templates that provide the perfect base for a: 
As you gain seniority along your career path, recruiters' expectations about the skills and relevant experience will change. For internships and entry-level positions, recruiters may look for technical mastery through grades and coursework. 
However, recruiters looking to fill more senior positions will look for experience managing people and resources. As you use these templates, be sure to include management experience if you are applying for a senior position.
Here are some examples of how to position your experience in your resume to improve your chances of earning an interview.
Senior Data Analyst Resume
A resume for a senior data analyst position will be more likely to earn an interview if it highlights the mastery of technical concepts and relevant management experience. Unless the employer is looking for a lateral hire, the recruiter will probably not expect you to list senior-level management experience. However, the employer will likely expect you to include some prior experience leading a team or managing a project when applying for a senior position.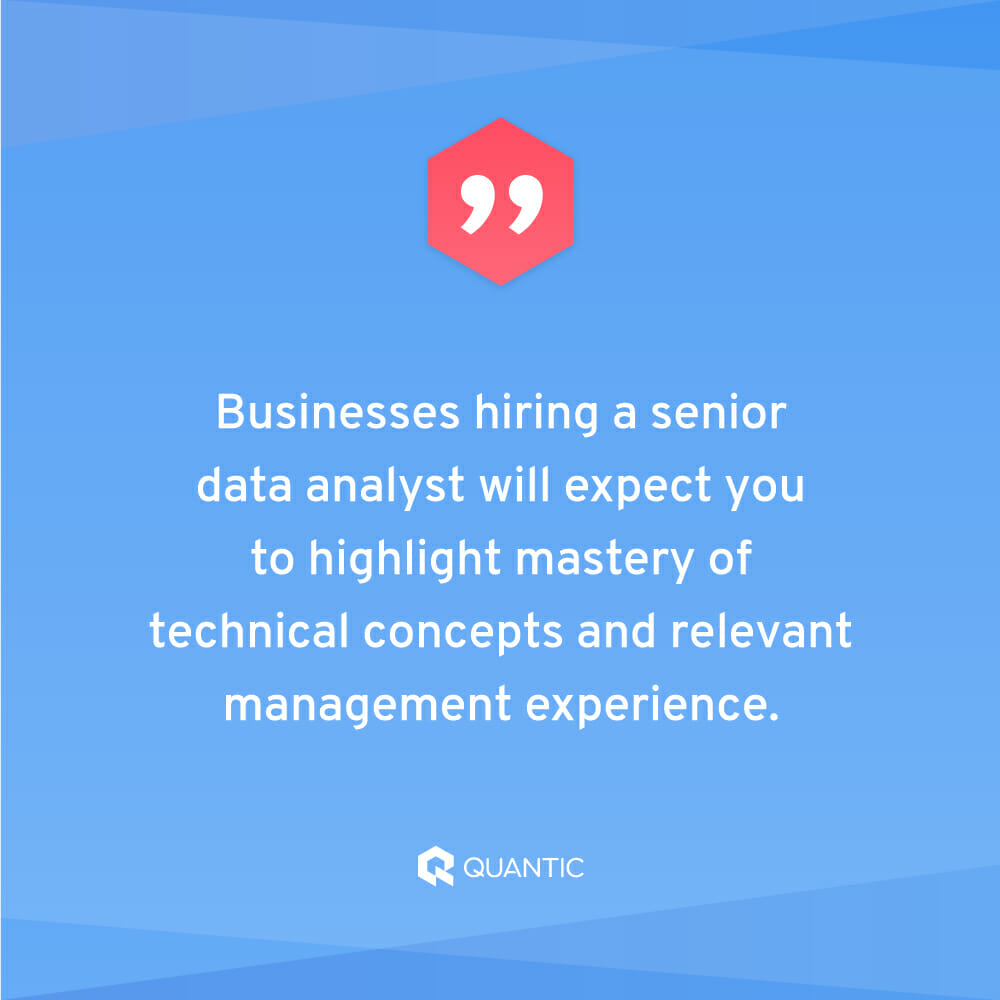 Entry-Level Data Analyst Resume
At this level, it will be more important to highlight knowledge of technical concepts and skills that make you a good data analyst. Remember to frame your skills in a real-world context and express your passion for problem-solving with data. For example, stating that you did an "undergraduate traffic study" does not provide the eye-catching depth of "studied traffic patterns and police reports to propose changes to traffic light timing to reduce accidents."
Data Analyst Internship Resume
Applicants for internships are not necessarily expected to have real-world experience. However, you should list coursework and projects relevant to the employer's business.
Studies show that as many as 80% of positions are filled through networking, regardless of level. Our Quantic Career Network provides students and alumni with the benefits of networking during a job search.
Relevant Skills for a Data Analyst Resume
To be a strong candidate for a data analytics position, your resume will need to highlight certain skills that all data analysts should possess. Also, think through how you would discuss the application of these skills during an interview.
Some of these skills include:
Basic analytical skills: Basic analytical skills, like distilling large amounts of data, facts, and figures into pivot tables, are needed to produce something useful.
Statistics skills: Statistics skills are needed to make estimates based on data. Recruiters will expect you to know how to use basic tools like Excel to handle one-variable statistics. Moreover, including experience in making data-driven decisions using inferential statistics will show your ability to turn raw data into predictions about the future.
Strategic thinking: Strategic thinking uses data analysis to look at the big picture and develop a business strategy informed by the data.
Data collection skills: Data analysts need to be able to collect and cleanse data. Planning a cohort of an appropriate sample size that avoids bias can provide a data analysis that is robust and useful.
Team management skills: As a candidate for a senior role, you will need to highlight your ability to manage other data analysts and supporting team members. 
Building a Resume with Education Beyond Undergraduate School
To compete with other job candidates, a data analyst needs well-rounded coursework in handling, cleaning, analyzing, and reporting data. However, going further by earning technical certifications can boost a resume and should be highlighted.
For leadership positions in operations and management, such as a vice president or executive director, recruiters are increasingly including candidates who have both technical knowledge and business acumen. Candidates with an MBA will often have a competitive edge when applying for these positions.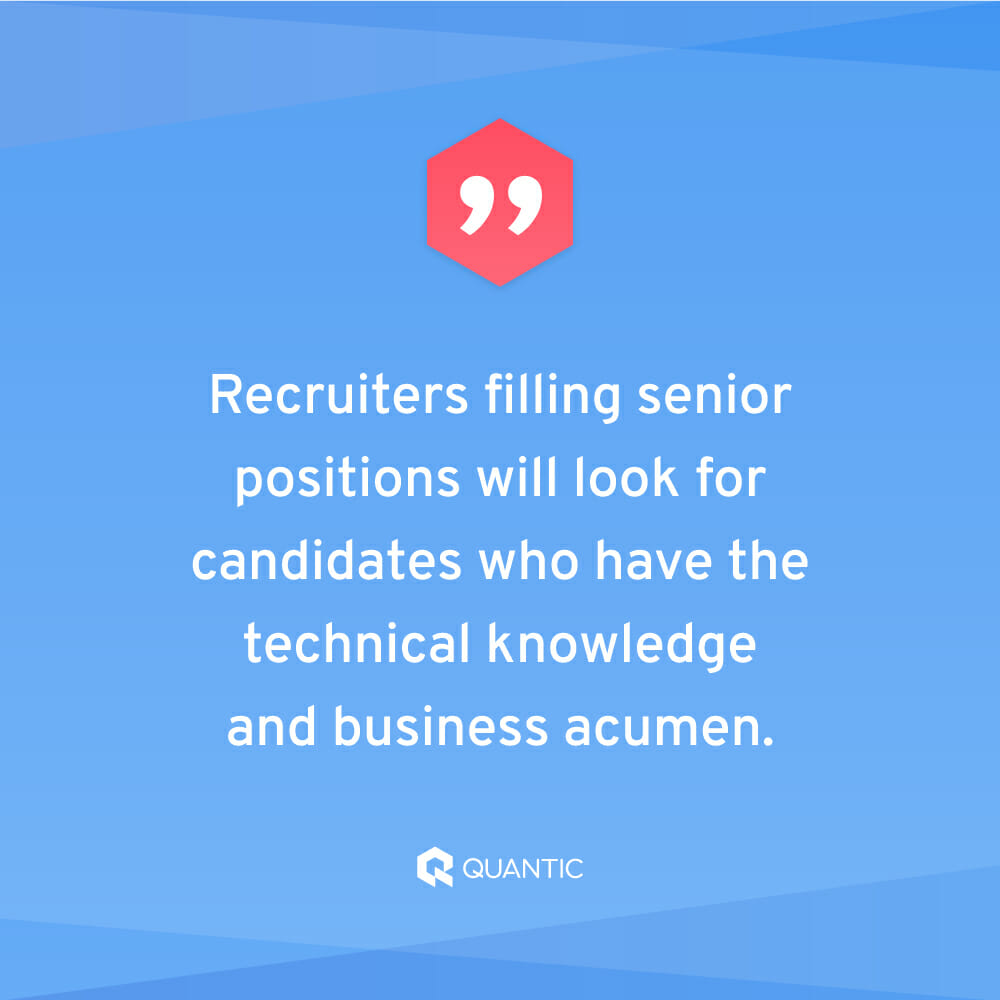 Choosing an MBA or EMBA program will be based on many factors, including:
Career goals: Your program should teach you the skills and connect you with a network that can advance your career. 
Time: If you plan to work while enrolled, you might need to find a program that offers flexibility while still providing well-rounded coursework. 
Cost: The salary growth of MBA graduates is roughly 22-23%. Choosing a lower-cost program produces a greater ROI. 
Keywords that can Make a Data Analyst Resume Stand Out
Unfortunately, HR recruiters can only budget a minute or two (or less) to each candidate's resume. Consequently, you must use keywords in your resume, so it makes it into the "interview" pile rather than the "file" pile.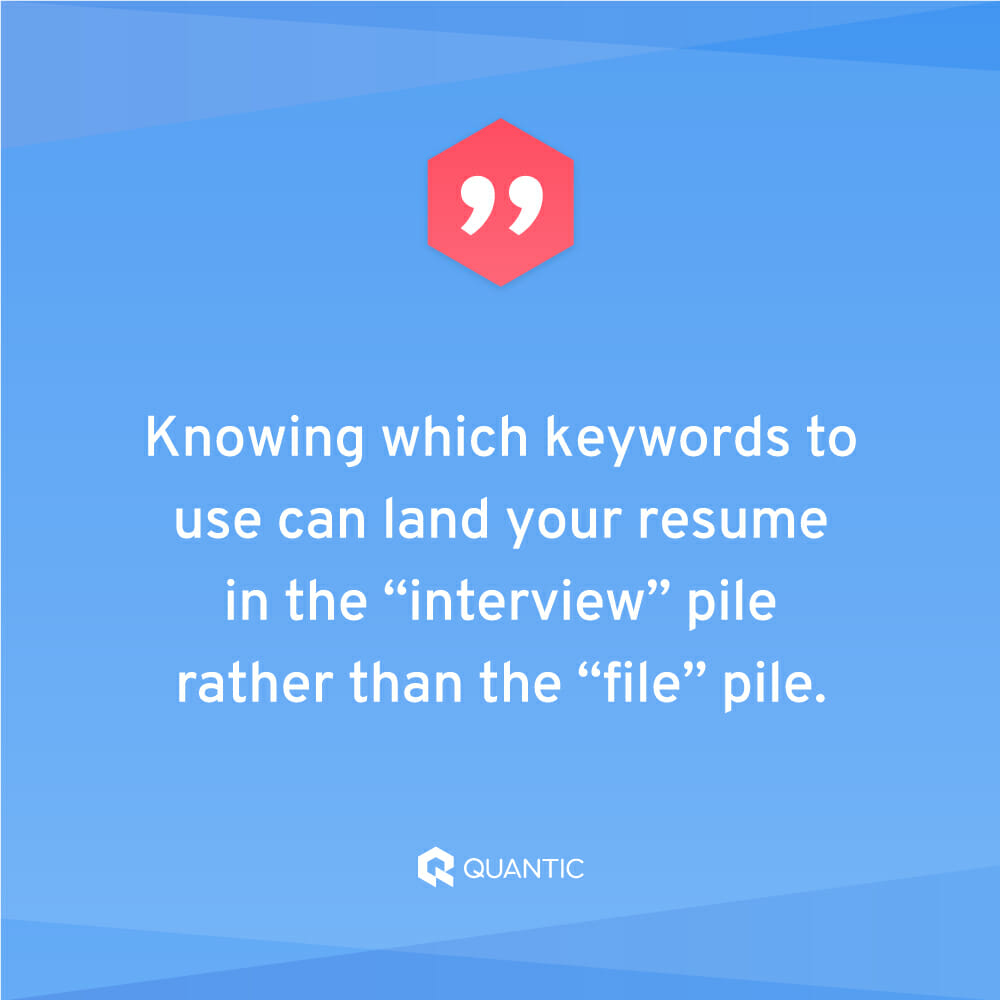 Some of the keywords that a recruiter might scan for include:
Keywords
Purpose
Examples
Technical terms
Show you understand concepts that underlie data analysis.
Warehouse
Analytics
Model
Mine
Visualization
Forecast
Business terms
Illustrate your approach to using analytics to advise business units in making real-world decisions.
Report
Operations
Strategy
Action
Plan
Present
Propose
Recommend
Management terms
Highlight your experience and skills in managing resources and people.
Direct
Head
Lead
Investigate
Team
Members
Budget
Delegate
Using Online Resources to Boost Your Data Analyst Resume
As with everything today, the Internet can be a valuable resource in building your resume and applying for jobs.
Creating a Resume
Reddit can provide a forum for discussing an issue with a specific group. Users can give you job-seeking advice and feedback on your resume. Just remember to observe cross-posting rules and remove any identifying information from your resume before you post it.
Another resource for creating a resume is LinkedIn. LinkedIn provides resume creation tools and templates to create a professional-looking resume when seeking data analyst jobs.
Distributing Your Resume
You can upload your resume in LinkedIn in four ways:
Resume storage: You can upload and store a resume in your LinkedIn profile for future job applications.
Job applications: You apply for the posted jobs on LinkedIn's Jobs page and upload your resume after clicking on the "Easy Apply" button.
Networking: LinkedIn can store your resume for sharing across your LinkedIn network.
You can also use your resume to build your LinkedIn profile. Simply use your resume to fill in the profile fields so that your work history, education, and experience in your LinkedIn profile match your resume.
Building the Perfect Data Analyst Resume
Building a data analyst resume can be intimidating for both new and experienced analysts. You might have had a resume for past jobs but did not know how to tailor your resume for a data analysis position. Alternatively, you might have worked in data analysis but were at a loss at updating your resume to apply for senior-level positions.
By using the tips in this guide, you can create a data analyst resume that will dwarf those of your competition. Your resume will catch a recruiter's attention and earn you an interview if you take the time to:
Tailor your resume for the position.
List, but not overemphasize, your universal skills.
Write interesting descriptions of relevant experiences that stress practical, real-world applications.
Highlight management experience.
Putting Together Your Resume for Management Opportunities
If you are an experienced senior data analyst, you might feel that it is time to set yourself onto the path of becoming a COO or chief executive officer. Seeking an MBA can help you reach that career goal.
Alternatively, you might be fresh out of undergraduate school and have just as much interest in operations and management as you have in data analysis. For younger data analysts, an MBA can open doors that are not always open to entry-level data analysts.
You can learn more about the benefits of an MBA to your career as a data analyst on our site.