Apple @ Quantic Events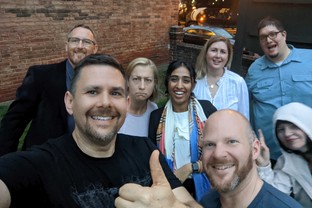 Students pose for a pic during a Quantic Event.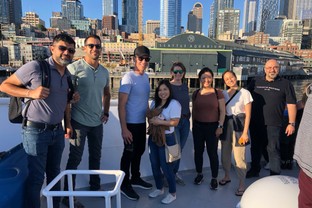 Students snap a pic in front of the Seattle Aquarium during a Quantic Conference.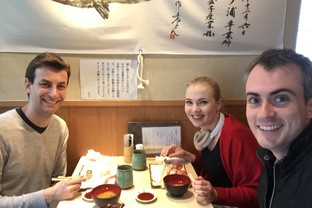 Students enjoy dinner together during a Tokyo event.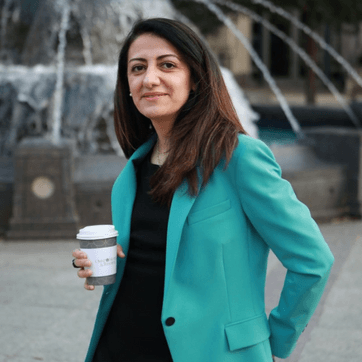 "I am very pleased with Quantic's innovative program with a hybrid format that works."
Dr. Deima Elnatour
Apple Music External Analytics Technology Programs Leader, Apple
Quantic Advocate
MBAs in the Fortune 100
2021 Quantic grads working in Fortune 100 companies, compared to other top schools.
Source: Kaiser Associates
148

Northwestern (Kellogg)
Apple Applicants Eligible for Tuition Reimbursement
Learn More
"While working a demanding full-time job, I honed my time management skills while gaining additional valuable skills with the coursework, and made meaningful connections."

Rachel Davis
Product Design Materials Engineer, Apple
MIT
"I would highly recommend this program to anyone who is even remotely interested in sharpening their skills in business."

Camilo Rafael Cabrera
Hardware Development Engineer, Apple
Stanford University
"The Quantic EMBA has given me a brilliant holistic understanding of where my department can add the most value, and how to position these programs for optimal effect."
Kiron Heriot-Darragh
Global Head of Special Projects, App Store Editorial, Apple
RMIT University
Sign up to preview our full global student and alumni network.