A Quantic Leap Forward
See how we're empowering students and accelerating careers.
Quantic helps leaders level up
Quantic Learners
Get Promoted

Earn more

Start companies

Get hired
Students who say they've achieved their goals post graduationStudent Satisfaction Survey, 2021,
blended MBA/EMBA responses
Students earn promotions within six months of graduating
57% of students got a bigger role and 80% say Quantic helped them get it
57% of students got a bigger role
80% say Quantic helped them get it
Graduates see significant salary increases
Median salary increases +22% within 6 months of graduation
Quantic's global student base results in greater salary variations than US-based programs.
Promotion and salary data collected via post graduate survey, 2020-2021.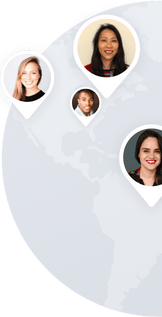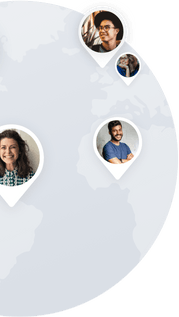 A Network-first Approach Sparks Connections
Peer-to-Peer learning is accompanied by networking events both online and in cities around the world.
20,581
Connections Made Within Student and Alumni Network
Total student and alumni searches for classmates
150
Total Countries
Countries in our student and alumni network
4,791
Online Events
Average events accessed per month
7,159
Peer Learning
Average messages sent between peers per cohort
Top Companies Where Our Students Work
Amazon, Google, Microsoft, Deloitte, Accenture
Top Schools Our Students Attended
Oxford, UC Berkeley, Harvard, Columbia, LSE
Student enrollment data, 2023
Best-in-class Educational Experience
Quantic's Active Learning method is more effective and engaging - students learn faster and retain more!
Quantic vs. Top MBAs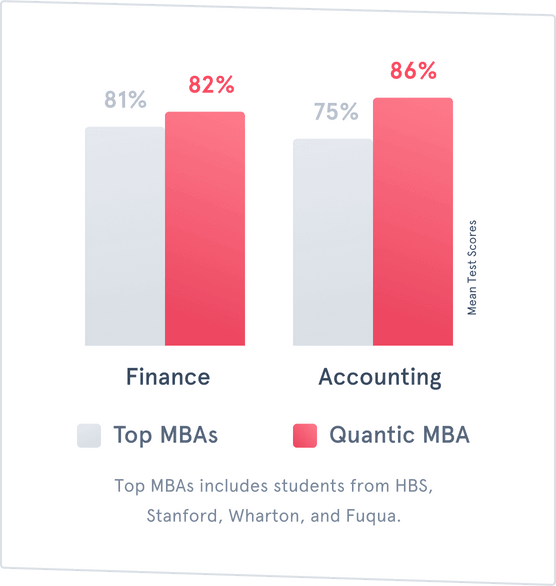 Quantic vs. Top MBAs
In an independent study by Stanford researchers, Quantic learners performed as well or better in a standardized test covering Accounting and Finance than MBA students who attended top 10 business schools. Oh, and they did so over 5 times as quickly.

Read more on this study here, and see the study on how our teaching beats other online leaders here.
What people are saying

Kiron Heriot-Darragh
R.M.I.T University
Global Head of Special Projects, Apple
"Quantic has given me a brilliant holistic understanding of where my department adds value and how to position these programs for optimal effect."

Luca Vallarelli
La Sapienza University
Senior Project Manager, Microsoft
"Quantic's innovative method democratizes the opportunity to increase one's business acumen. It's structured and flexible, and expands your international network."